Choices: Stories You Play is a story app, with dozens of stories, variating from horror, to romance, to fantasy, or mystery, you are the one who chooses its path. Here is a list of all the current stories that have been released in the game.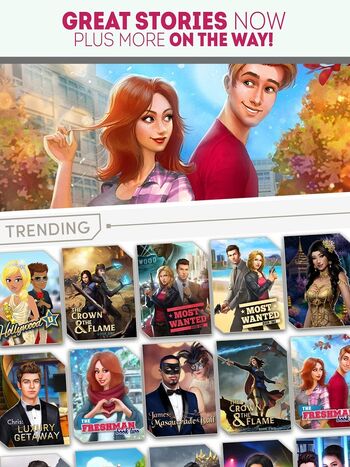 The Freshman
Premium Dates
Holiday Specials
The Crown & The Flame
Most Wanted
Rules of Engagement
Endless Summer
#LoveHacks
The Haunting of Braidwood Manor
The Royal Romance
The Sophomore
Hero
High School Story
Ad blocker interference detected!
Wikia is a free-to-use site that makes money from advertising. We have a modified experience for viewers using ad blockers

Wikia is not accessible if you've made further modifications. Remove the custom ad blocker rule(s) and the page will load as expected.