America's Most Eligible Season 10 is the first and thus far only book of the book of the America's Most Eligible series.
Summary
Battle it out in a reality TV show to determine who is most eligible! Create alliances, make enemies, even fall in love... the choice is up to you!
Chapters
Chapter 1: Who Has What It Takes
Battle it out in a reality TV show to determine who is most eligible! Create alliances, make enemies, even fall in love... the choice is up to you!
Chapter 2: First Impressions
As the season premiere continues, will your first impression outshine the competition?
Chapter 3: Flirting for the Win
It's week two of America's Most Eligible, and you're headed to Miami's hottest club! Will you withstand the heat, or are you about to get burned?
Chapter 4: All Hands on Deck
When you and the other contestants head out on the water for a romantic group date, will it be smooth sailing? Or will you rock the boat?
Chapter 5: Get Your Head In The Game
When you hit the beach for a lively challenge, on-set drama threatens to ruin your fun in the sun. Will you really your team to victory?
Chapter 6:
Jen gives you a mission: win over the hearts and minds of your housemates. Will you uncover secrets, forge alliances, or heat things up along the way?
Gameplay Features
Friendship Indicator
The book follows the same relationship system as the Endless Summer series. Certain choices can make the contestants like, dislike, or stay neutral about you and can affect the story in the future. Over time, their behavior toward you will change.
Your relationships with other characters are improved or damaged, contestants in America's Most Eligible have a friendship emoji right next to their name whenever they speak. The color and face on the emoji indicates the nature of that character's relationship to Your Character. The emoji range from an angry blue face for enemies to a laughing reddish face for best friends. Build alliances, make enemies, and even find romance.
Characters with friendship indicators are Your Character's opponents such as: The Handsome Stranger and The Beautiful Contestant respectively; as well as Han, Teagan, Derek, Ryder, Bianca, Ivy, Zeke, and Lina.
Format 
The Cast will compete in sexy Challenges, go on exciting Dates, and Vote each other out of the house one by one. The last person standing will win the grand prize of $500,000 and a romantic trip for two!  Jen also tells Your Character that there is an Audience Vote, which means that the viewers get a say in what goes in the beach house. At the Season 10 premiere in Chapter 1 Carson tells the audience how the title of 'America's Most Eligible' is a very special title. One that they don't  hand out to just anyone. He goes onto say how past winners have gone on to be authors, social media influencers, amongst other things. However if Your Character  chooses to ask the Handsome Stranger in Chapter 1 if he thinks that you could win, his responce is quite an angry one. He goes onto say how  the winners of this show are cutthroat, manipulative, and even cruel. That they the stab their 'friends' in the back to get to the top.
Confessional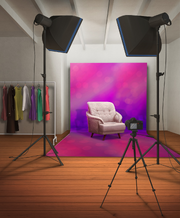 A confessional is what contestant interviews are called according to Jen in Chapter 1. The producers will ask you or the other contestants some questions, and then the editing staff will in turn cut your answers together with footage from these aforementioned interviews. In order to get a little bit of everything, Jen explains to Your Character that they do interviews before the big events and some after.
In Chapter 3, Jen reminds you that in Your Character's first confessional, You pick to play as The Flirt 😘, The Sweetheart ❤  or  as The Villain 😈. You can stick whatever role you initially chose, but what matters most is that you provide Jen with consistent answers. This way she can edit the footage into a story arc. While in theory you could play as The Villain one week, a flirt the next, and a sweethear after that... It's not reccomended, as it's always best not to confuse America too much. Moreover, a consistent confessional personality goes a long way. As a result, it's best to stick to your chosen role as often as possible all summer. The attitude you pick now could have lasting consequences on your game later on...
Twists
Returning Contestant: The first twist revealed was the Handsome Stranger coming back into the competition. Derek reveals to Your Character in Chapter 2 that he was the runner-up last season (i.e. Season 9) and was a fan favorite.
Combining the Challenge and Elimination Ceremony: Derek also reveals to Your Character in Chapter 3 that the Bottom Two for the week usually stick around for a while so they can cause drama. Thus, combining both the challenge and elimination ceremony was another twist.
Game History
| | | | | | |
| --- | --- | --- | --- | --- | --- |
| Week Number | Bottom Two | Description | Challenge Winner | Challenge Boost | Status |
| Week 1 | | Bianca and Teagan's signature drinks were deemed the weakest of the bunch and as a result, were up for elimination. | Your Character (As Challenge Winner, You have automatic immunity for the week. | In Chapter 3, Carson reveals to Your Character that as the reigning challenge winner, you   and four other contestants of your choosing get access to the coveted VIP Room. | Due to a split vote, Your Character is forced to be the tiebreaker and as a result, choose to eliminate Bianca or Teagan. Whoever you eliminate is taken to the Jury House, and will return on finale night to help crown the winner of America's Most Eligible. |
| Week 2 | Ryder, Ivy and/or Bianca* or Teagan* | Ryder is sabotaged by the Beautiful Contestant and lands in the bottom two. If you don't help Ivy get more numbers, she lands in the bottom two. If you do help her, then either Bianca or Teagan (depending on who you chose to save in Week 1) land in the bottom two instead. | Your Character or  Derek | As the challenge winner (You or Derek get to invite five other contestants to join you on the Group Date. | No matter what choice you pick, Ryder is eliminated in Chapter 4. |
Gallery
Sneak Peeks
Pre-Book Sneak Peeks & Information
Miscellaneous
Promotional Videos
Trivia
On June 14, 2018. a trailer was released across Pixelberry's various social media platforms and various things were revealed in this first sneak peak.[1]
Similar to other books, the first two chapters will be released at its release.

The series will take place in Miami, Florida and seems to draw inspiration from shows like : The Bachelor/The Bachelorette , UnREAL and the Big Brother TV series respectively.
The player should expect more drama, romance and all kinds of hookups with the rest of the contestants.
It was also revealed on June 14, 2018 that the season 10 part of the title is part of the story and we will learn more about the past nine seasons as we play through the book. [2]

In response to a player, Pixelberry confirmed via Facebook that you will be able to play as a male or female character.
The summary for the first chapter was subsequently revealed on June 15, 2018.
On June 18, 2018 a sneak featuring Carson, the host of this reality TV show was unveiled. [5]

Additionally, a second sneak peak featuring two female characters who are contestants: Mack the tough girl and Ivy the debutante. [6]

On June 19, 2018 two sneak peaks were unveiled: a character bio for Mack, [7] and a second sneak peak featuring Derek the super fan, and Han the Pro Athlete. [8]
On June 20, 2018 two sneak peeks were unveiled: a character bio for Derek on Tumblr[9] and a bio for Han on Instagram, Twitter and Facebook[10].
On June 21, 2018 it was confirmed via the Choices App that like the newer series of books, the first 2 chapters will be released on the launch day.

On this same day, a character bio for Bianca was released across various social media platforms. [13]

On June 22, 2018 it was revealed that Teagan was picked as our go to dance partner, and a character bio was subsequently released. [14]

A sneak peek for Ryder's bio was revealed in Tumblr. [15]
On this same day, a sneak peek of Lina the party girl and Adam the bad boy was released and implies that they could be love interests to Your Character. [16]
Additionally, in response to a player, Pixelberry hinted at our choices when it comes to relationships mattering more than ever for this book. [17]
The summary for the third chapter was also released on this same day.

On June 25, 2018 a sneak peek for Lina's bio was released across various social media platforms[18] and Adam's bio was released on Instagram.[19]
On June 26th, 2018 a blog post revealed that it will have the same relationship system as Endless Summer. It was also revealed that this is the first time the MC could be considered the villain of a Choices story.[20]
It premiered on Wednesday June 27, 2018 and is being billed as the 10th season of this reality TV show within the Choices universe.

Coincidently, this was also the same date that the 20th season of Big Brother in the U.S. premiered. [21]

It has been strongly implied that this story has 10 love interests who are also  your fellow competitors , if correct, this makes this story the book with the largest amount of love interests.
After each contestant is eliminated, they fade away from the Season 10 Cast poster; this seems to be paying homage to America's Next Top Model , which follows the same process when a contestant is eliminated.
References
Books
The Freshman
The Freshman, Book 1 · The Freshman, Book 2 · The Freshman, Book 3 · The Freshman, Book 4 · The Freshman: Love Bites · The Freshman: Game of Love · The Freshman: Snowed In · Chris: Luxury Getaway · James: Masquerade Ball · Kaitlyn: The Perfect Date
The Crown & The Flame
The Crown & The Flame, Book 1 · The Crown & The Flame, Book 2 · The Crown & The Flame, Book 3
Most Wanted
Most Wanted, Book 1 · Most Wanted, Book 2
Rules of Engagement
Rules of Engagement, Book 1 · Rules of Engagement, Book 2 · Rules of Engagement, Book 3 · Rules of Engagement: Newlyweds
Endless Summer
Endless Summer, Book 1 · Endless Summer, Book 2 · Endless Summer, Book 3
#LoveHacks
#LoveHacks, Book 1 · #LoveHacks, Book 2
The Haunting of Braidwood Manor
The Haunting of Braidwood Manor
The Royal Romance
The Royal Romance, Book 1 · The Royal Romance, Book 2 · The Royal Romance, Book 3
The Sophomore
The Sophomore, Book 1 · The Sophomore, Book 2 · The Sophomore: Hartfeld Horror Story
Hero
Hero, Vol. 1 · Hero, Vol. 2
High School Story
High School Story, Book 1 · High School Story, Book 2 · High School Story, Book 3
It Lives
It Lives In The Woods . It Lives - Untitled Sequel
Home for the Holidays
Home for the Holidays
Red Carpet Diaries
Red Carpet Diaries, Book 1 · Red Carpet Diaries, Book 2
Perfect Match
Perfect Match, Book 1 · Perfect Match, Book 2
Bloodbound
Bloodbound, Book 1 · Bloodbound, Book 2
The Junior
The Junior, Book 1
Veil of Secrets
Veil of Secrets
America's Most Eligible
America's Most Eligible Season 10
Desire & Decorum
Desire & Decorum
The Senior
The Senior