America's Most Eligible Season 10 is the first book of the America's Most Eligible series. It is followed by America's Most Eligible: All Stars .
Summary
Battle it out in a reality TV show to determine who is most eligible! Create alliances, make enemies, even fall in love... the choice is up to you!
Chapters
Chapter 1: Who Has What It Takes
Battle it out in a reality TV show to determine who is most eligible! Create alliances, make enemies, even fall in love... the choice is up to you!
Chapter 2: First Impressions
As the season premiere continues, will your first impression outshine the competition?
Chapter 3: Flirting for the Win
It's week two of America's Most Eligible, and you're headed to Miami's hottest club! Will you withstand the heat, or are you about to get burned?
Chapter 4: All Hands on Deck
When you and the other contestants head out on the water for a romantic group date, will it be smooth sailing? Or will you rock the boat?
Chapter 5: Get Your Head In The Game
When you hit the beach for a lively challenge, on-set drama threatens to ruin your fun in the sun. Will you really your team to victory?
Chapter 6: Rumor Has It
Jen gives you a mission: win over the hearts and minds of your housemates. Will you uncover secrets, forge alliances, or heat things up along the way?
Chapter 7: Caught In The Spotlight
When rumors swirl, it's up to you to turn the tables... With the help of a friend!
Chapter 8: Shut Up and Dance
All eyes are on you during a sexy salsa dancing date. But will the rumors keep you dancing to someone else's tune?
Chapter 9: When the Competition Gets Fierce
With Piper taking over as your producer, she demands to know... do you have what it takes?
Chapter 10: Without a Paddle
You've been nominated for elimination! With the clock ticking, will you find out who set you up?
Chapter 11: Here To Make Friends
When you head to the Jury House, how will you handle coming face-to-face with old enemies?
Chapter 12: Don't Call It a Comeback
The eliminated contestants battle it out for a chance to return to the game. But will your comeback be cut short?
Chapter 13: Back To Reality
You're back in the competition and gearing up for a high fashion Challenge! But will claws come out when you hit the catwalk?
Chapter 14: Peace of Mind
When tensions rise among the other contestants, it's up to you to keep the good times rolling!
Chapter 15: Kiss and Tell
When Jen tells you to amp up your sex appeal, can you kiss your way to the win?
Chapter 16: Where Wishes Come True
You're off to an amusement park for an afternoon of fun... but will the upcoming elimination rain on your parade?
Chapter 17: Lights, Camera, Sabotage!
Now that you know who Eliminated you, will you get your revenge? Or will you take the high road?
Chapter 18: Before The Storm
On the last Date of the summer, you finally get a shot at love. But will the competition put you on the rocks?
Chapter 19: Here For The Right Reasons
In AME's live finale, you're facing the last Challenge of the season! But with old enemies stirring up trouble, can you make it to the Final Two?
Chapter 20: And the Winner Is...
AME Season 10 is finally coming to an end! Will you take home the prize? Or will you go home empty-handed?
Gameplay Features
Friendship Indicator
The book follows the same relationship system as the Endless Summer series. Certain choices can make the contestants like, dislike, or stay neutral about you and can affect the story in the future. Over time, their behavior toward you will change.
Your relationships with other characters are improved or damaged, contestants in America's Most Eligible have a friendship emoji right next to their name whenever they speak. The color and face on the emoji indicates the nature of that character's relationship to Your Character. The emoji range from an angry blue face for enemies to a laughing reddish face for best friends and a cherry-red heart for lovers. Build alliances, make enemies, and even find romance.
Characters with friendship indicators are Your Character's opponents such as: The Handsome Stranger and The Beautiful Contestant respectively; as well as Han, Teagan, Derek, Ryder, Bianca, Ivy, Zeke, and Lina.
Here are the different statuses that the emojis can indicate, all of which represent how they feel about you, from lowest to highest:
Ally (The other contestants need to be Ally or higher in order for them to vote for you on Finale Night)
Format: 
The Cast will compete in sexy Challenges, go on exciting Dates, and Vote each other out of the house one by one. The last person standing will win the grand prize of $500,000 and a romantic trip for two! Jen also tells Your Character that there is an Audience Vote, which means that the viewers get a say in what goes in the beach house. At the Season 10 premiere in Chapter 1 Carson tells the audience how the title of 'America's Most Eligible' is a very special title. One that they don't hand out to just anyone. He goes onto say how past winners have gone on to be authors, social media influencers, amongst other things. However if Your Character chooses to ask the Handsome Stranger in Chapter 1 if he thinks that you could win, his responce is quite an angry one. He goes onto say how  the winners of this show are cutthroat, manipulative, and even cruel. That they the stab their 'friends' in the back to get to the top.
Confessional: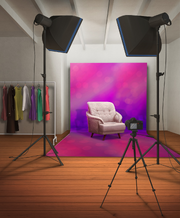 A confessional is what contestant interviews are called according to Jen in Chapter 1. The producers will ask you or the other contestants some questions, and then the editing staff will in turn cut your answers together with footage from these aforementioned interviews. In order to get a little bit of everything, Jen explains to Your Character that they do interviews before the big events and some after.
In Chapter 3, Jen reminds you that in Your Character's first confessional, You pick to play as The Flirt 😘, The Sweetheart ❤ or as The Villain 😈. You can stick whatever role you initially chose, but what matters most is that you provide Jen with consistent answers. This way she can edit the footage into a story arc. While in theory you could play as The Villain one week, a flirt the next, and a sweetheart after that, it's not recommended, as it's always best not to confuse America too much. Moreover, a consistent confessional personality goes a long way. As a result, it's best to stick to your chosen role as often as possible all summer. The attitude you pick now could have lasting consequences on your game later on...
Twists:
Returning Contestant: The first twist revealed was the Handsome Stranger coming back into the competition. Derek reveals to Your Character in Chapter 2 that he was the runner-up last season (i.e. Season 9) and was a fan favorite.
Combining the Challenge and Elimination Ceremony: Derek also reveals to Your Character in Chapter 3 that the Bottom Two for the week usually stick around for a while so they can cause drama. Thus, combining both the challenge and elimination ceremony was another twist.
Cash Tokens: In Chapter 8 and week 4 of the competition, the contestants have the option of forfeiting this week's challenge and go for the cash tokens instead. There are six in total, but you have to split three with your partner. Moreover, Carson explains that you can't keep them. Instead, you can give them to other contestants. This is an easy way of improving your relationships with the others, but are only good for one week.
Bottom Three: Also in Chapter 8 and week 4 of the competition, If Zeke and Han/Lina somehow did not lose the challenge, Han/Lina will join the Bottom Two to make it a bottom 3 since it is a condition of the audience immunity. Even if you did not accept the immunity, this will still happen since Ivy did accept hers.
Second Bottom Three: In Chapter 9, after the Bottom Two of the Photoshoot Challenge were revealed, Carson also declared that due to an Audience Vote that occurred earlier in the season, the contestant (currently unknown which) who won that Audience Vote had the power to nominate a third person for Elimination in Week 5 and the nominee is none other than Your Character.
Double Elimination: During the Week 5 Elimination Ceremony, instead of voting out one of the Bottom Three to leave the competition, two contestants would be eliminated alongside one another during the ceremony.
Comeback After Elimination: In Chapter 11, after Your Character is eliminated from the competition and spends some time in the Jury House with the other eliminated contestants, the AME crew appears at the Jury House, something they don't normally do, and Carson announces that one of the eliminated contestants who wins the Comeback Challenge will return to the game and have another chance to be crowned America's Most Eligible.
Returning Contestants As Hosts: Once the game comes down to only Your Character, Handsome Stranger, and Ivy, Carson announces that for the last week of the season, Vince and Sierra, who betrayed Handsome Stranger last season, will be returning to help host the finale.
Hidden Prize for being in the Final 2:In Chapter 20, it is revealed that as a prize for making it to the final 2, you are invited back for the next season of AME, which will be an All Stars edition!
Game History
Week Number
Bottom Two
Description
Challenge Winner
Challenge Boost
Status
Week 1

Bianca and Teagan's signature drinks were deemed the weakest of the bunch and as a result, were up for elimination.
Your Character (As Challenge Winner, You have automatic immunity for the week.)
In Chapter 3, Carson reveals to Your Character that as the reigning challenge winner, you and four other contestants of your choosing get access to the coveted VIP Room.
Due to a split vote, Your Character is forced to be the tiebreaker and as a result, you choose to eliminate Bianca or Teagan. Whoever you eliminate is taken to the Jury House, and will return on finale night to help crown the winner of America's Most Eligible.
Week 2

Ryder is sabotaged by the Beautiful Contestant and lands in the bottom two. If you don't help Ivy get more numbers, she lands in the bottom two. If you do help her, then either Bianca or Teagan (depending on who you chose to save in Week 1) land in the bottom two instead.
Your Character or  Derek
As the challenge winner (You or Derek get to invite five other contestants to join you on the Group Date.
No matter what choice you pick, Ryder is eliminated in Chapter 4. Ryder is taken to the Jury House, and will return on finale night to help crown the winner of America's Most Eligible.
Week 3

After Beautiful Contestant won the winner vote, she chose to put Han and Lina in the bottom two.
Beautiful Contestant.
Put two people on the opposing team at the bottom two and pick anyone at all to go on an one-on-one date with the winner.
Due to everyone being split, you have a premium choice to convince everyone to vote the way you want to, or leave it up to chance. Both Han and Lina have a 50-50 shot to get eliminated no matter what you pick. Whoever is eliminated is taken to the Jury House, and will return on finale night to help crown the winner of America's Most Eligible.
Week 4

As the last pair to cross the finish line, Zeke and Han or Lina (dependent of who you eliminated in week 3) end up in the bottom two.
Your Character and Bianca/Teagan or Beautiful Contestant and Handsome Stranger (if you ran for Cash Tokens.)
Pick another couple to go on a sexy salsa dance date. Regardless of who wins, you take the three potential winners with you, resulting in the opportunity to win a challenge boost during the date.
Regardless of choice, Han/Lina receive the most votes and are the 4th person sent home. Assuring Zeke's safety.
Week 5
Zeke, Bianca/Teagan, and You
As the one to receive the fewest votes Zeke is immediately placed in the bottom two, joined by Teagan or Bianca (dependant of who was saved in week 1). In a series twist, a contestant was also given a "bottom three" power, allowing them to place a third contestant into the nominee pool, Your Character is selected as the third nominee.
Ivy
Ivy receives automatic immunity for the week. She also gets the chance to take 3 contestants on a kayaking date.
Since Your Character is up for elimination, they aren't allowed to vote and must campaign in order to increase their chances to stay in the game. They can spend diamonds to watch the other contestants' Confessionals to figure out the best way to appeal to them, but regardless of your efforts, Teagan/Bianca and Your Character are both eliminated.
Week 6
N/A

As the winner of the comeback challenge one character is allowed to return to the competition.

As a result, there is no bottom 2.

Your Character
There is no challenge boost.
There are several places you can choose to hide your heart token, 3 of which result in a loss. If you lose you are forced to restart the challenge, regardless of results, in the end, you return to the competition for week 6.
Week 7

As the two contestants to do the worst in the Runway Challenge, Zeke and Ivy are placed in the bottom 2.
Your Character or Beautiful Contestant

It is not known what boost the winner has received, all that is known is that the winner receives a special "perk" in Week 8's challenge. Regardless of outcome, Your Character, Handsome Stranger, Beautiful Contestant and Derek go on a black-light bowling date.

If you win you will have to convince Adam who to vote for, no matter what you choose, or who you vote for, Zeke is deemed ineligible and is the 6th person to be eliminated.
Week 8
Beautiful Contestant and Derek
Having received the least votes, Derek and Beautiful Contestant are deemed the worst kissers and placed in the bottom 2.
Your Character or Handsome Stranger
You and 2 others are given the chance to spend the day at Magic Funland.
If you win the 2 safe contestants ask for your advice on who to eliminate, they will follow your advice and eliminate the contestant of your choice. Whoever you eliminate is taken to the Jury House, and will return on finale night to help crown the winner of America's Most Eligible.
Week 9
Handsome Stranger and Beautiful Contestant or Derek
Your attempts to sabotage Ivy backfire when Carson gets angry at Piper, as a result, both of the other contestants fail to complete their scene and are placed in the bottom 2. Also, before the elimination, Jen quits the show as your character's producer due to her and Piper's disagreement.
Your Character
You and a contestant of your choice (except Ivy) will go on the final date of the season.
Beautiful Contestant or Derek was eliminated by Ivy but he/she will return on finale night to help crown the winner of America's Most Eligible.
Week 10
As this is the finale, there was no bottom 2.

Ivy's cheating comes full circle when a cheat sheet from Carson Stewart allows her to win the final challenge, as a result, she is granted again the sole vote of the season, allowing her to pick who will join her in the vote for winner.

Your Character or Ivy

Ivy and Your Character are bought to the final vote to determine the winner of America's Most Eligible!

Ivy decides her sole vote will go to you, and she attempts to eliminate you once more. However Handsome Stranger decides to quit as he believes you deserve to go to the final 2. As a result, Adam is the 9th and final juror. As of this point, you get one final opportunity to appeal to the jury. Then, depending on how many allies you procured over your time in the house (maximum 9), Carson will announce you or Ivy as the winner of America's Most Eligible! As a prize for making it to the final 2, you are invited back for the next season of AME, which will be an All Stars Edition!
Gallery
Sneak Peeks
Pre-Book Sneak Peeks & Information
Miscellaneous
Locations featured in Book 1
Promotional Videos
Trivia
On June 14, 2018. a trailer was released across Pixelberry's various social media platforms and various things were revealed in this first sneak peek.[1]
Similar to other books, the first two chapters will be released at its release.

The series will take place in Miami, Florida and seems to draw inspiration from shows like : The Bachelor/The Bachelorette, UnREAL and the Big Brother TV series respectively.
The player should expect more drama, romance and all kinds of hookups with the rest of the contestants.
It was also revealed on June 14, 2018 that the season 10 part of the title is part of the story and we will learn more about the past nine seasons as we play through the book. [2]

In response to a player, Pixelberry confirmed via Facebook that you will be able to play as a male or female character.
The summary for the first chapter was subsequently revealed on June 15, 2018.
On June 18, 2018 a sneak featuring Carson, the host of this reality TV show was unveiled. [5]

Additionally, a second sneak peek featuring two female characters who are contestants: Mack the tough girl and Ivy the debutante. [6]

On June 19, 2018 two sneak peaks were unveiled: a character bio for Mack, [7] and a second sneak peek featuring Derek the super fan, and Han the Pro Athlete. [8]
On June 20, 2018 two sneak peeks were unveiled: a character bio for Derek on Tumblr[9] and a bio for Han on Instagram, Twitter and Facebook[10].
On June 21, 2018 it was confirmed via the Choices App that like the newer series of books, the first 2 chapters will be released on the launch day.

On this same day, a character bio for Bianca was released across various social media platforms. [13]

On June 22, 2018 it was revealed that Teagan was picked as our go to dance partner, and a character bio was subsequently released. [14]

A sneak peek for Ryder's bio was revealed in Tumblr. [15]
On this same day, a sneak peek of Lina the party girl and Adam the bad boy was released and implies that they could be love interests to Your Character. [16]
Additionally, in response to a player, Pixelberry hinted at our choices when it comes to relationships mattering more than ever for this book. [17]
The summary for the third chapter was also released on this same day.

On June 25, 2018 a sneak peek for Lina's bio was released across various social media platforms[18] and Adam's bio was released on Instagram.[19]
On June 26th, 2018 a blog post revealed that it will have the same relationship system as Endless Summer. It was also revealed that this is the first time the MC could be considered the villain of a Choices story.[20]
It premiered on Wednesday June 27, 2018 and is being billed as the 10th season of this reality TV show within the Choices universe.

Coincidently, this was also the same date that the 20th season of Big Brother in the U.S. premiered. [21]

It has been strongly implied that this story has 10 love interests who are also your fellow competitors, if correct, this makes this story the book with the largest amount of love interests.
After each contestant is eliminated, they fade away from the Season 10 Cast poster; this seems to be paying homage to America's Next Top Model , which follows the same process when a contestant is eliminated.
In a premium scene in Chapter 8 of Veil of Secrets, America's Most Eligible was mentioned by Kate. She told your character that they will binge watch the last season of America's Most Eligible once she gets out of the hospital.
In Chapter 6 of America's Most Eligible Season 10, if Your Character joins Derek  and the Handsome Stranger in the hot tub and picks to ask them about their favorite show, they both say The Crown & The Flame.

Your Character admits he/she just started watching it, whereas Derek confesses he binge-watched the first two seasons in a week.
The Handsome Stranger for his part doesn't want to hear any spoilers because he is only at the Battle of Wolf's Mouth.

Becca Davenport makes a reference to the show in Chapter 3 of The Senior when she says that,"She only throws the remote while watching America's Most Eligible."
Additionally, in  Book 2, Chapter 4 of Perfect Match, Your Character told Damien Nazario in flashback, how the show would a thousand times better if the contestants fell down trap doors when they were eliminated.
On October 29, 2018, it was confirmed that the book will wrap with it's 20th chapter being published on Wednesday October 31, 2018.[22]
In Chapter 20, Jen's full name is revealed to be Jennifer Espinoza along with the confirmation of her being an official love interest as Your Character can kiss her after claiming the prize, she will also exclaim her love for you.
A sequel for this series was confirmed at the end of the 20th chapter and will be an All-Stars Edition.
References
Books
The Freshman
The Freshman, Book 1 · The Freshman, Book 2 · The Freshman, Book 3 · The Freshman, Book 4 · The Freshman: Love Bites · The Freshman: Game of Love · The Freshman: Snowed In · Chris: Luxury Getaway · James: Masquerade Ball · Kaitlyn: The Perfect Date
The Crown & The Flame
The Crown & The Flame, Book 1 · The Crown & The Flame, Book 2 · The Crown & The Flame, Book 3
Most Wanted
Most Wanted, Book 1 · Most Wanted, Book 2
Rules of Engagement
Rules of Engagement, Book 1 · Rules of Engagement, Book 2 · Rules of Engagement, Book 3 · Rules of Engagement: Newlyweds
Endless Summer
Endless Summer, Book 1 · Endless Summer, Book 2 · Endless Summer, Book 3
#LoveHacks
#LoveHacks, Book 1 · #LoveHacks, Book 2
The Haunting of Braidwood Manor
The Haunting of Braidwood Manor
The Royal Romance
The Royal Romance, Book 1 · The Royal Romance, Book 2 · The Royal Romance, Book 3
The Sophomore
The Sophomore, Book 1 · The Sophomore, Book 2 · The Sophomore: Hartfeld Horror Story
Hero
Hero, Vol. 1 · Hero, Vol. 2
High School Story
High School Story, Book 1 · High School Story, Book 2 · High School Story, Book 3 · High School Story: Class Act
It Lives
It Lives In The Woods . It Lives Beneath
Home for the Holidays
Home for the Holidays
Red Carpet Diaries
Red Carpet Diaries, Book 1 · Red Carpet Diaries, Book 2 . Red Carpet Diaries, Book 3
Perfect Match
Perfect Match, Book 1 · Perfect Match, Book 2
Bloodbound
Bloodbound, Book 1 · Bloodbound, Book 2
The Junior
The Junior, Book 1
Veil of Secrets
Veil of Secrets
America's Most Eligible
America's Most Eligible Season 10 · America's Most Eligible: All Stars
Desire & Decorum
Desire & Decorum · Desire & Decorum, Book 2
Across the Void
Across the Void
The Senior
The Senior
Big Sky Country
Big Sky Country
The Elementalists
The Elementalists
A Courtesan of Rome
A Courtesan of Rome